Sun, 4 June 2017
183 Wonder Woman is a Wonder!
Welcome back to the Neverland Podcast!
You're possibly looking at our cover art this week and thinking to yourself, "Isn't this supposed to be a Disney podcast? Wonder Woman isn't a Disney princess, is she?
Well...no, she's not. But here in Neverland we like to enjoy anything that helps us feel young and never grow up, and a Wonder Woman movie is just the ticket for the young at heart!
But don't you worry, my Disney loving friends, Jeremy's got you covered with some fun from the upcoming Cars 3 movie! In Kansas City and around the United States, your favorite race car is touring around in promotion of the upcoming Pixar film! Jeremy was there to see what all the fun was about, and he's got some exclusive audio to share with you!
We've also got some news from the world of Marvel and Disney televsion animation!
Grab your pixie and let's fly to Neverland!
Visit our shop! at TeePublic
Become a patron! at Patreon!
Here's YOUR chance to "Floyder" (hang out) with Disney Legend Floyd Norman!
1) Purchase "Floyd Norman: An Animated Life" on BLU-RAY.
2) Post photos of yourself "Floydering" with your BLU-RAY on social media.
3) Hashtag your photos with #FLOYDERING by 11:59pm on 5/31/17.
ONE lucky person will be selected at random and brought to Los Angeles to "Floyder" with Floyd Norman over lunch (Open to US residents only).
BUY BLU RAY NOW Or on iTunesFloyd Norman: An Animated Life - Erik Sharkey & Michael Fiore
Be sure to listen to Neverland Radio on UCM's The Beat every weekday at 4 PM Central Time.
Podcasters! Get your show out in front of new listeners with Kiss My RSS!
Hire me for voice over work on Fiverr!
Learn voiceover from some of the best in the industry at Global Voice Actor Academy
Learn puppetry from Muppeteer, Mike Quin at Secrets of Puppetry
Be sure to visit iTunes to purchase your copy of Rogue One: A Star Wars Story (Original Motion Picture Soundtrack) - Michael Giacchino
Beauty and the Beast Deluxe Edition Soundtrack!
Please rate and review The Neverland Podcast! iTunes
Leave a Voicemail (816) 226-6492
We are part of the We Be Geeks Network!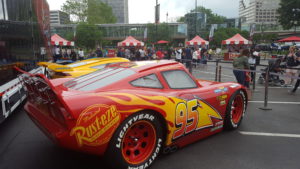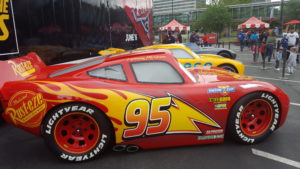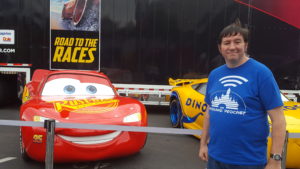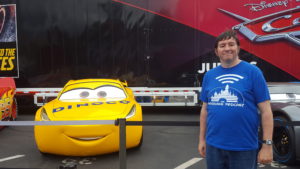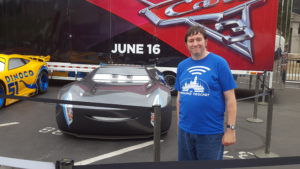 ---