Wed, 30 July 2014
34.5 Agents of Marvel, Comicon Panel 2014
Panels for Marvel's Agents of Shields and Agent Carter from SDCC 2014
---
Tue, 29 July 2014
34.25 ComicCon 2014 Marvel Panel!
The Ant-Man and Avengers Age of Ultron panels! Hosted by Chris Hardwicke.
---
Thu, 24 July 2014
34 Batman Turns 75
Welcome back to The Neverland Podcast! This week we proudly welcome back Scott and Tracy Morris from The Disney Indiana Podcast! Scott and Tracy recently went to The Hall of Heroes Museum to join in a celebration of Batman's 75th Anniversary. We'll talk about the event, and of course all about Batman from comics, tv, and movies! We'll also stray into a bit of Marvel and other fun topics.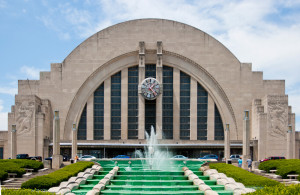 Cincinnati Train Station. Scott and Tracy's Hall of Heroes Album! Purchase Batman by Danny Elfman Batman Returns Mask of the Phantasm Buy Batman comic books Guardians of the Galaxy Comics!
---
Sun, 20 July 2014
33 We Double Dare You to Listen!
Welcome back to The Neverland Podcast! This week, Lost Boy Jesse hosts and takes you on a wild ride back to the early days of Nickelodeon. Prepare to take a physical challenge through a slimy obstacle course as we Double Dare you to listen to the end of this weeks show!
---
Tue, 15 July 2014
32.5 Thor is a Woman?
Marvel made an announcement via The View this morning. What do Jeremy Pan and Lost Boy Phillip think?
They think they've seen this before. In their fan film, "Supers!", Jeremy's wife, Pixie Heather, played Thor!
<a href="https://www.youtube.com/watch?v=rQ210tDG6ZE&#038;index=2&#038;list=PL425E9A76790470BB">Supers Trailer</a>
<a href="http://www.youtube.com/playlist?list=PL425E9A76790470BB" title="Supers!">Watch all episodes of Supers!</a>
---
Sun, 13 July 2014
32 Neverland of the Apes
Welcome back to the Neverland Podcast! This week we'll review Dawn of the Planet of the Apes, talk some Neverland News with Lost Boy Phillip, and finally take a trip into Worlds of Fun for a ride on Steel Hawk!
---
Sun, 6 July 2014
31 Neverland Declares Independence!
Welcome back to The Neverland Podcast! This week Paul Barrie has caused Christmas to happen in July before he heads off to TikiCon. Our own Lost Boy Jesse is there, and he'll report back to us next week!
Lost Boy Phillip is with us today to talk about some Neverland News before we sit and talk about our Independence Day, and how special it is to be able to celebrate our freedoms.
Then we'll celebrate with some patriotic music and Great Moments with Mr. Lincoln from Disneyland!
Don't forget to rate us on iTunes and Stitcher!
---
Sun, 29 June 2014
30 More Than Meets the Ear
Welcome back to The Neverland Podcast! It's business as usual this week as we dive into some long missed Nerd News! After that, it's a whole show dedicated to those more than meets the eye robots, the Transformers! I've got a review of the new movie, a brief breakdown of some of the orignal line of toys, and finally some old audio from a read-a-long book!
Put your earbuds in, and ROLL OUT!
IMAX 17 min Guardians of the Galaxy Preview
---
Sun, 22 June 2014
29 Songs in the Key of Neverland
Welcome back to the Neverland Podcast! I've had a busy week this week, so I thought we'd just take a bit of time to listen to some music from my library. Enjoy!
---
Sun, 15 June 2014
28 Katie Leigh! Voice of Sunni Gummi, Baby Rowlf, and Honker from Darkwing Duck!
http://neverlandpodcast.com/?p=229
Welcome back to the Neverland Podcast! This week I have a review of Dreamworks latests animated featuer, How to Train Your Dragon 2! Also we'll talk a little about some of the exciting games mentioned at E3 before diving into a conversation with Katie Leigh! She is the voice of your childhood! She has voiced characters on Gummi Bears, Muppet Babies, and Darkwing Duck!
---